SpaceX's Dragon spacecraft was not only created to fly astronauts for the National Aeronautics and Space Administration (NASA) but it was also designed to carry commercial astronauts to Earth's orbit, the space station, or as the company boasts, even beyond.
On February 1, 2021, SpaceX announced through a blog post that it is targeting Falcon 9's launch of Inspiration4 no earlier than the fourth quarter of this year making it the world's first all-commercial astronaut mission to orbit. On a tweet made by the official Twitter account of the company, which has also been retweeted by SpaceX founder Elon Musk, the news has also been revealed.
This mission enables access for everyday people who dream of going to space

— SpaceX (@SpaceX) February 1, 2021
Related Article: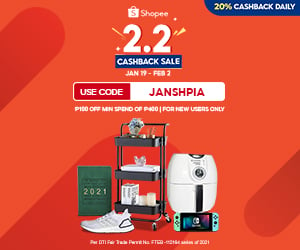 Falcon 9 is the world's first orbital-class reusable rocket and it was designed and manufactured by SpaceX. Inspiration4, on the other hand, is the world's first all-civilian mission to space which will be commanded by Jared Isaacman, founder and Chief Executive Officer of Shift4 Payments, an accomplished pilot, and an adventurer.
The 37-year-old Isaacman is also said to be donating the three seats aboard Dragon. Individuals from the general public who will be on the seats alongside him are expected to be announced in the following weeks.
The crew of Inspiration4 will receive commercial astronaut training and will go through emergency preparedness training, spacesuit and spacecraft ingress, and egress exercises. They will also get to experience partial and full mission simulations.
"This multi-day journey, orbiting Earth every 90 minutes along a customized flight path, will be carefully monitored at every step by SpaceX mission control. Upon conclusion of the mission, Dragon will reenter Earth's atmosphere for a soft water landing off the coast of Florida."
– SpaceX
Furthermore, as stated on the website of the Inspiration4, "this milestone represents a new era for human spaceflight and exploration."
For More News and Updates
Looking for more news and updates? Feel free to explore our BCG website and our official Facebook page. You may also check out our official BCG YouTube channel to catch a variety of video content.
Source: SpaceX| Website, SapceX| Official Twitter Account, Inspiration4
How do you feel about this?