Benguet News
GCQ Guidelines in the Municipality of La Trinidad from April 1-30, 2021
From April 1, 2021 to April 30, 2021, the entire Cordillera Administrative Region (CAR) will be on General Community Quarantine (GCQ).
As the entire region of Cordillera will be on GCQ, the Municipality of La Trinidad, Benguet has released their localized GCQ guidelines.
La Trinidad GCQ Guidelines
As per Executive Order No. 009-2021, the following guidelines will be implemented in the Municipality of La Trinidad from April 1, 2021 to April 30, 2021.
Minimum Public Health Standards
All persons coming from other areas must observe the 14-day quarantine.
Stay at home, maintain physical distancing (at least 1 meter). Leave home only for basic necessities, emergencies, and official business matters.
Face masks must be used in public places. Avoid touching the face especially the mouth and nose.
Wash hands thoroughly and regularly with soap and water. if not available, use alcohol or hand sanitizer.
All establishments must obey guidelines on sanitation, disinfecting, physical distancing, and have disinfectants readily available for public use at the entrance and exit.
Strict enforcement of the Smoking Ordinance and No Spitting of Momma in Public Places.
TOTAL LIQUOR BAN is in effect in the municipality effective April 1 until April 30, 2021.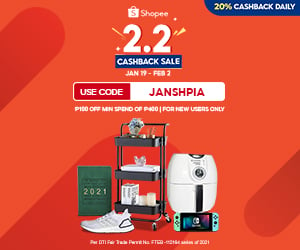 Curfew
Curfew in  La Trinidad is from 9:00 PM until 5:00 AM except for APORs.
Violators will be penalized according to Municipal Ordinance No. 3-2020.
 Transportation
The road, rail, maritime, and aviation sectors of public transportation shall be allowed to operate at such capacity and protocols in accordance with guidelines issued by the DOTr.
Vehicle Number Coding
Vehicle Number Coding is La Trinidad is still in effect.
Movement of Persons
The movement of all persons shall be limited to:

accessing Essential Goods and Services
for work in the offices or industries permitted to operate

Movement for LEISURE purposes shall not be allowed.
Persons to Remain in their Residences
The following are required to remain in their residences at all times:
Below 15 years old
65 years old and above
With immunodeficiency, comorbidity, or other health risks, and pregnant women
Except: When under the circumstances for obtaining essential goods and services or for work in permitted industries and offices.
Travel Documentary Requirements
Returning Residents
Register online: latrinidad.gov.ph
All inbound individuals must register using the StaySafe.ph App and must present their individual QR code at the checkpoint.
Proceed to Triage area at Provincial Temporary Quarantine Facility (PTQF), DPWH Compound, Wangal for assessment.
RRs are mandated to undergo RT-PCR 5 days after arrival at the municipality regardless of negative swab results from their origin
RETURNING OVERSEAS FILIPINOS (ROFs)
Register online: latrinidad.gov.ph
Memoranda of the Executive Secretary provided for additional measures to be observed relative to the SARS-COV-2 variant detected in the United Kingdom including the imposition of travel restrictions on countries/jurisdictions where the new COVID-19 variants were officially reported, and subjected Filipino citizens coming from the same countries/jurisdictions to an absolute 14-day quarantine period notwithstanding a negative RT-PCR test result.
Proceed to Triage area at Provincial Temporary Quarantine Facility (PTQF), DPWH Compound, Wangal for assessment.
RRs are mandated to undergo RT-PCR 5 days after arrival at the municipality regardless of negative swab results from their origin
NOTE (for persons coming from outside Benguet and/or at HIGH RISK areas)
must present a negative RT-PCR swab result at the QCPs and proceed to the Triage Facility at the DPWH Compound, Wangal, La Trinidad
ROFs need not to secure a Travel Authority, but are asked to Register Online for recording purposes and present Bureau of Quarantine (BOQ) Certification.
Checkpoints
Checkpoint operation at entry points in the municipality is Reactivated.
The La Trinidad Municipal Police Station is directed to set up and activate their respective checkpoint operation to monitor entry and exit of persons within the municipality and to strictly monitor and ensure compliance of all residents to the guidelines and protocols.
Checkpoint areas:
Beckel
Shilan
Longlong
Km. 3
Government Offices
Work in government offices may still be at full operational capacity or under such alternative working arrangements as agencies may deem proper in accordance with the relevant rules and regulations issued by the Civil Service Commission (CSC).

Provided that for offices requiring employees to report physically, commissioned shuttle services, as well as point-to-point transport services, may be provided.
Diplomatic Missions and International Organizations
Accredited diplomatic missions and international organizations may operate at fifty percent (50%) capacity.
Alternative work arrangements such as flexible work arrangements, compressed workweek, telework, and telecommuting is strongly encouraged.
Shooting/Filming Activities
ALL shooting/filming activities are NOT ALLOWED while the municipality is under GCQ.
Tourism
Tourism industries may operate to cater to LOCAL RESIDENTS ONLY for mental wellness.
Business Establishments Allowed to Operate
The following sectors or industries shall be allowed to operate at an operational capacity:
Full Operational
Power, energy, water, and other utilities

agriculture,

fishery 

forestry industries,

food manufacturing and food supply chain businesses, including food retail establishments such as supermarkets, grocery stores, and food preparation establishments insofar as take-out and delivery services, food delivery services

health-related establishments

logistics sector

information technology 

telecommunication companies,

media
50 % up to Operational Capacity
Anywhere between 50% Capacity up to Full Operational Capacity
Mining

Manufacturing
electronic commerce companies, as well as other delivery, repair, and maintenance

housing

office services
*without prejudice to work from home and other alternative work arrangements
Skeleton Workingforce to 50% Operational Capacity
From Skeleton Workforce to 50% Operational Capacity
Financial services

legal and accounting

auditing services

professional, 

scientific,  

technical, and 

other non-leisure services, 

barbershops and salons 

other non-leisure wholesale and retail establishments
*without prejudice to work from home and other alternative work arrangements
May not Operate
The following may not operate:
Amusement
Gaming
Fitness  and Sports Establishments
Entertainment industries, as well as those in the kids and the tourism industries and all Category IV.
Malls and Shopping Centers
Limited Operations in the malls and shopping centers shall be allowed except for leisure establishments and services.
Public and Private Construction
All public and private construction projects shall be allowed but with strict compliance to the construction safety guidelines issued by the DPWH for the implementation of infrastructure projects during the pandemic.
Accommodation Establishments
Only hotels or accommodation establishments with valid DOT accreditation shall be allowed to accommodate guests and clients for legitimate purposes under a state of a public health emergency.
The operations of such hotels and accommodation establishments, as well as ancillary establishments within their premises such as restaurants, cafés, gyms, spas, function halls, and the like, shall be subject to guidelines issued by the DOT and the IATF.
Operating Hours
Operating Hours of the above-mentioned establishments shall be from 5:00 AM to 9:00 PM (Mondays to Saturdays) and 5:00 AM to 12 NOON on Sundays.
All establishments are enjoined to close on Sunday afternoon for Disinfection.
Except:

Pharmacies
Drugstores
Gasoline Stations
Face-to-Face Classes
Face-to-face or in-person classes shall be suspended.
For basic education, the Basic Education Learning Continuity Plan of the Department of Education (DepEd) shall be adopted.
For higher education, the recommendations of the Commission on Higher Education (CHED) for higher education institutions (HEIs) shall be adopted.
For technical vocational education and training (TVET) of the Technical Educational and Skills Development Authority (TESDA), the following training and assessments may be conducted or provided by Technical Vocational Institutions (TVIs) and TESDA Technology Institutions (TTIs) subject to compliance with TESDA Guidelines and minimum public health standards.
Mass Gathering
Mass gatherings such as but not limited to the following shall be prohibited:
movie screenings
concerts
sporting events
other entertainment activities, community assemblies,
non-essential work gathering
Gatherings that are for the provision of critical government services and authorized humanitarian activities while adhering to the prescribed minimum health standards shall be allowed.
Religious gatherings in areas under GCQ shall be allowed up to fifty percent (50%) of the seating capacity.
Memorial Parks and Cemeteries
Visits to memorial parks and cemeteries shall be limited to not more than ten (10) persons per group.




EO No. 009-2021









For More News and Updates
Looking for more news and updates? Feel free to explore our BCG website and our official Facebook page. You may also check out our official BCG YouTube channel to catch a variety of video content.
Source: Mayor's Office – La Trinidad
How do you feel about this?