Tech Tips
6 Ways You Can Protect Your Digital Privacy
These days many people around the globe already have access to the internet and some digital technologies. Many find today's technologies helpful, especially during this pandemic, since it makes it easier for us to connect with our families, friends, customers, and the world.
It is true that techs are now a big part of our lives, but it does not mean that we should let our guard down. As said by the National Cyber Security Alliance (NCSA), "Your devices make it easy to connect to the world around you, but they can also pack a lot of info about you and your friends and family."
Our personal information and privacy are important, thus we should protect it. Here are 6 ways on how we can protect our digital privacy from phishing scams and identity theft.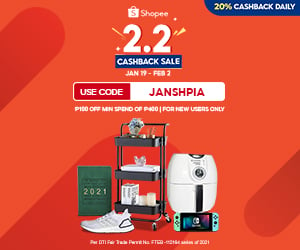 6 Ways You Can Protect Your Digital Privacy
Secure Your Devices
Lock your device with strong:

Passphrases
Passcodes
Touch ID features

Doing so can help you protect your information if your devices ever get lost or stolen
Protect Your Personal Data
Information about you is valuable. These may be:

The games you like to play
Your contacts list
Where you shop
And even your location

Be thoughtful about these things:

Who gets that information?
And how it is collected through apps
Disable WiFi and Bluetooth
Disable WiFi and Bluetooth when not in use
Some stores and other locations look for devices with WiFi or Bluetooth turned on to track your movements while you are within range
Be Sharp with WiFi Hotspots
Public wireless networks and hotspots are not secure
Meaning, anyone could potentially see what you are doing on your mobile device while you are connected
Limit what you do on public WiFi
Avoid logging in to key accounts like email and financial services
Consider using:

A virtual private network (VPN)
A personal/mobile hotspot
Update Your Phone and Apps
Up-to-date security software, web browser, operating system and apps are the best defense against viruses, malware and other online threats
Delete Stagnant Apps
Delete all apps you no longer use. It is a good security practice.
Source: Stay Safe Online| National Cyber Security Alliance (NCSA)
How do you feel about this?