Gaming
Philippine Pride Bren Esports Wins M2 Mobile Legends World Championship
Bren Esports, a premier competitive gaming team founded by Bernard "Bren" Chong, has recently been hailed as the first Philippine team to win as the best Mobile Legends team in the world.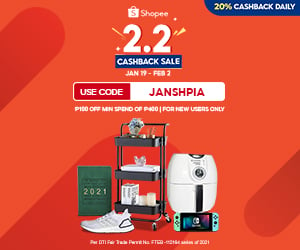 Congrats Bren Esports for making history as the first Philippine team to win as the best Mobile Legends team in the WORLD! #LabanPilipinas #BrenLangMalakas #SmartM2 pic.twitter.com/EazBB95x0H

— SMART (@LiveSmart) January 24, 2021
The team won the second annual edition of Mobile Legends: Bang Bang World Championship (M2) after dominating a match against Burmese Ghouls from Myanmar. According to the announcement made by the official Facebook page of the Mobile Legends: Bang Bang PH, Bren Esports won with a score of 4-3.
"Stand proud and be loud, Pilipinas!" stated the team on Sunday, January 24, 2021. Through a post made by Bren Esports's official Facebook page, the team announced the big news. "After a grueling Lower Bracket run, our boys in black and yellow emerged victorious over twelve equally competitive M2 teams."
Through the same post, Bren Esports also expressed their gratitude to those who supported them in their journey toward becoming the world's champion.
"We would like to thank everyone who never doubted our team's capabilities. Huge shoutouts to our family, fans and friends for always believing in us. This victory is for all of you!" the team proudly stated.
For More News and Updates
Looking for more news and updates? Feel free to explore our BCG website and our official Facebook page. You may also check out our official BCG YouTube channel to catch a variety of video content. Once again, congratulations Bren Esports!
How do you feel about this?