Uncategorized
PH Approves AstraZeneca for Emergency Use Authorization
During the Laging Handa Press Briefing today, January 28, 2021 (Thursday), Director-General Eric Domingo has announced that Food and Drug Administration (FDA) has granted emergency use authorization (EUA) for AstraZeneca's coronavirus vaccine.
"After a thorough review of the currently available data by our medical and regulatory experts, the FDA is granting an emergency use authorization to the COVID-19 vaccine AstraZeneca,"

-FDA Director General Eric Domingo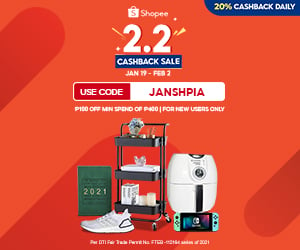 AstraZeneca was the second vaccine to be approved for EUA in the Philippines. Last January 14, 2021, PH has granted the first vaccine which is the Pfizer-BioNTech's vaccine.
According to Domingo, AstraZeneca has satisfied the three conditions of the EUA which are:
Based on totality evidence to date, including data from adequate and well-known controlled trials, it is reasonable to believe that the COVID-19 Vaccine AstraZeneca may be effective to prevent COVID-19.
The known and potential benefits of the COVID-19 Vaccine AstraZeneca, when used to prevent COVID-19, outweigh the known and potential risks of said Vaccine as of date.
There is currently no adequate, approved, and available alternative to the product for diagnosing, preventing, or treating COVID-19.
Furthermore, according to Domingo, the EUA is not a marketing authorization or a Certificate of Product Registration (CPR) and the EUA cannot be used as an authorization to market the vaccine commercially.
Check out the Laging Handa Press briefing today, HERE.
Related Articles:
For More News and Updates
Looking for more news and updates? Feel free to explore our BCG website and our official Facebook page. You may also check out our official BCG YouTube channel to catch a variety of video content.
Source: Public Briefing #LagingHandaPH | Jan. 28
How do you feel about this?