The last month of 2020 is finally here!
In the past months of this year, we have witnessed different, stunning astronomical events, including the Penumbral Eclipse of the Moon and the Annular Solar Eclipse in June, the Southern Delta Aquarid Meteor Shower and the Comet NEOWISE in July, The Perseids Meteor Shower in August, the Autumnal Equinox in September, the October Orionid Meteor Shower and the Blue Moon in October, and the Leonids Meteor Shower and Penumbral Lunar Eclipse in November.
This December we will get to witness a few more events which you might not want to miss. This includes the annual Geminid Meteor Shower and the Winter Solstice, so prepare to mark your calendars for the most-awaited dates for these events.
The Geminid Meteor Shower
The annual Geminid Meteor Shower, which is to radiate from the constellation of Gemini, is going to be active from December 7 to 17, 2020 with its peak can be observed on the night of December 13, 2020 until the early morning of December 14, 2020.
According to the Philippine Atmospheric, Geophysical and Astronomical Services Administration (PAGASA), the meteors can be seen at an average rate of forty (40) or more per hour under a dark and cloudless sky and just after midnight of its peak.
The Geminid Meteor Shower is different compared to other meteor showers since it does not originate from a comet. PAGASA explained that the Geminids rather come from an asteroid.  "Meteors from this shower are very rocky and gritty and slightly easier to see compared to the other showers," the administration described.
The Winter Solstice
At 6:02 PM (PST) of December 21, 2020, on the other hand, the Sun will reach the Winter Solstice which marks the time when the Sun lies at its farthest point south of the equator.
Winter Solstice, according to PAGASA, signals the onset of winter in the Northern Hemisphere and summer in the Southern Hemisphere. And for our country, the Philippine, this means that the nights will be longer than daytime.
The Total Solar Eclipse
A Total Solar Eclipse is also expected to occur this December based on the calendar of Astronomical Events issued by PAGASA. However, as indicated in the calendar, it is not visible in our country.
The moon casts a shadow onto Earth during a solar eclipse. There are different types of this eclipse, including the partial solar eclipse, the annular solar eclipse, and of course, the total solar eclipse.
As the National Aeronautics and Space Administration (NASA) described it, a total solar eclipse is only visible from a small area on Earth. During this type of eclipse, the sun, moon and Earth are in a direct line; and the sky becomes as dark as night.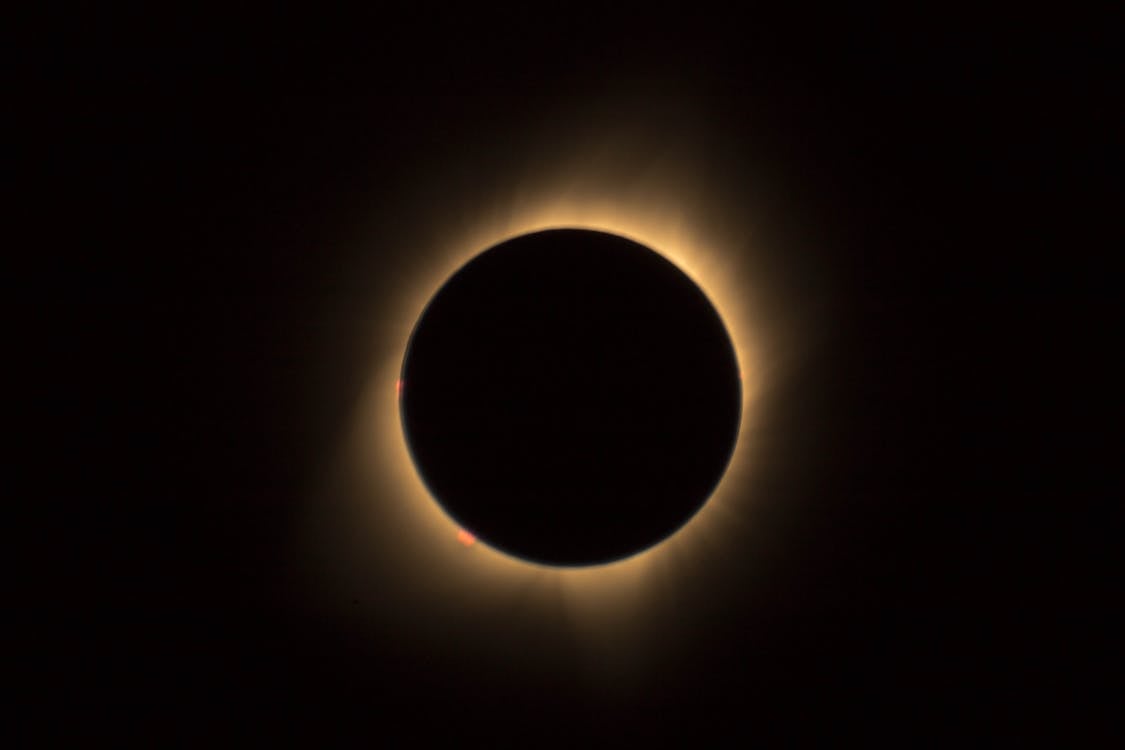 For More News and Updates
Are looking for more news and updates like this one? Feel free to explore our Baguio City Guide website and our official Baguio City Guide Facebook page to catch more content.
How do you feel about this?