If you're looking for a place to explore that's off the beaten path, then the province of Benguet is perfect for you. Located in the northern Philippines, this area is known for its stunning mountain ranges and lush forests. There are plenty of tourist spots to check out, but if you're looking for something a little different, why not try Atok Benguet? Here are some of the highlights of this lesser-known area.
Atok Benguet Tourist Spot
1. Halsema Half Tunnel
The Natumpukan Half Tunnel is one of the telltale signs you are almost at the top of Atok after about an hour and a half journey from Baguio City. Don't get us wrong, the travel going to Atok is in itself, a tourist attraction, but it's nice to finally get out of the car, stretch those muscles and get a whiff of the cold Atok air we have grown to love.
So, back to the half tunnel. The 0.58-meter long half tunnel was carved from a giant boulder along Halsema Highway to pave a path after typhoon "Trining" washed out the road in 1968.
The busy highway won't allow you to take a photo standing in the middle of the half tunnel, but there's a portion on the side, a little beyond the tunnel, where you could park and have your photo taken with the tunnel as your background.
2. Northern Blossom Flower Farm
Aside from highland vegetables, Benguet is one of the major producers of cut flowers in the country. This cut flower farm turned tourist attraction gives you the experience of walking in beds of flowers ala main character in a Korean drama.
The best time to visit the flower farm is early morning so you can experience the cool Atok breeze as you watch the sunrise behind the majestic Mt. Pulag, slowly casting its rays on the dewy flowers of Northern Blossom. If you're lucky, you might even witness a sea of clouds as a cherry on top. If you plan to visit a bit later in the morning, make sure to apply sunscreen and wear a hat as the sun can get harsh in the middle of the day.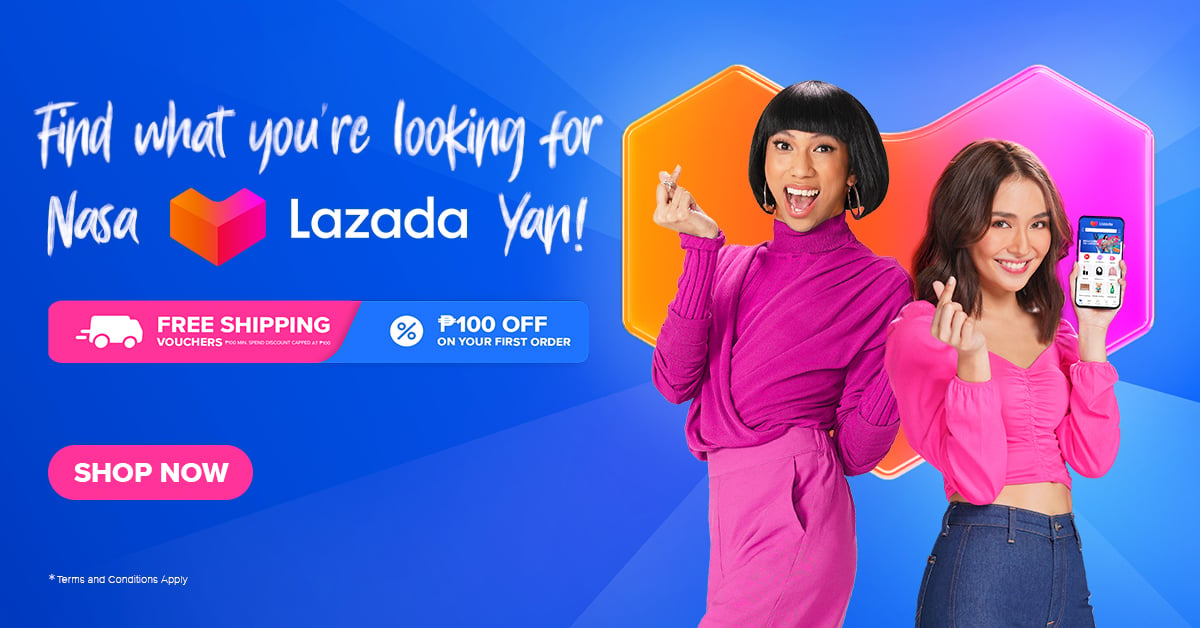 Once you reach the end of the tour, you can rest and cap off the tour with free bread and unlimited freshly-brewed Arabica coffee.
Location

Northern Blossom Flower Farm is located at Km. 50, Sayangan, Atok, Benguet

Operating Hours

Monday to Saturdays; 6:00 AM- 11:30 AM and 1:00 PM – 4:30 PM
Lunch break: 11:30 PM – 1:00 PM
Northern Blossom Flower Farm is closed every Sunday

Entrance Fee

Adults (11-59 y/o): Php 250.00
Senior Citizens/PWD: Php 200.00
Kids (6-10 y/o): Php 50.00
Kids (o-5 y/o): FREE
Most day tours from Baguio City usually just stop at Northern Blossom Flower Farm, but if you have a little more time to spare, I promise touring the other tourist spots in Atok is worth it!
Before proceeding to the next tourist spots, visitors would need to register at the Tourist Information Office located at the Municipal Hall of Atok.
Atok Tourism implements a
No Tour Guide, No Tour
policy. Personally, in all of the times we have visited Atok, we found great value in getting local tour guides. Aside from the common trivia about the tourist attractions, each tour guide's unique personality and experiences will give you a glimpse of Atok life in the eyes of a local. Prices of tour packages can be found at the bottom of this article.
3. Spanish Trail
Up for a walk? Another popular destination in Atok is the Osocan Spanish Trail, a historic trail that connects Atok to Kapangan. It was used by the Spanish colonizers during the 1800s to transport goods and services to and from the towns by horses or by foot.
Today, it is a popular hiking trail that offers stunning views of the mountains, rice terraces, and vegetable farms. Walking along the trail is like walking through history. The trail is not too challenging, making it ideal for beginners. The hike will take around two to three hours, depending on your pace.
Location

Between Km. 46 and Km. 47, Atok, Benguet

Entrance Fee
4. Haight's Place
Apart from being a site of a historic farmstead and an important chapter in the province's agricultural history, Haight's Place boasts a wide variety of cut flowers, making it a true floral paradise. Visitors can stroll through fields of colorful blooms. Visitors can see firsthand the bounty of the region's rich soil. Haight's Place also offers accommodation for tourists, allowing guests to immerse themselves in the rich history and culture of the region while enjoying the beautiful surroundings.
Location
Entrance Fee

Adult: Php 150.00
Senior Citizen: Php 100.00
Kids 6 to 10 years old: Php 50.00
Kids under 7 years old: FREE

Present ID for verification of age.
5. Sakura Park
The Benguet-Kochi Sisterhood Park, more popularly known as Sakura Park features cherry blossom trees or Sakura trees. It was established in collaboration with Japan as a symbol of sisterhood between Benguet and Kochi Prefecture in Japan.
Location
Entrance Fee

Since the Sakura Park is located inside Haight's Place, you do not need to pay for a separate entrance fee.
6. Wagangan Rock Formation/ Lourdes Grotto
The Wagangan Rock Formation is a unique natural wonder that features large boulders and rock formations in various shapes and sizes. The trail to the rock formation is not too challenging, but you will pass by different farms on your way to the rock formation. Once you reach the site, you will be amazed by the natural beauty of the rock formations and the panoramic view of the mountains and the town below. Underneath these rock formation lies Bosleng Grotto, an mini chapel where mass is held for the locals every Sunday.
Location

Our Lady of Lourdes Bosleng Grotto, Paoay, Atok, Benguet

Entrance Fee

Adults (11-59 y/o): Php 100.00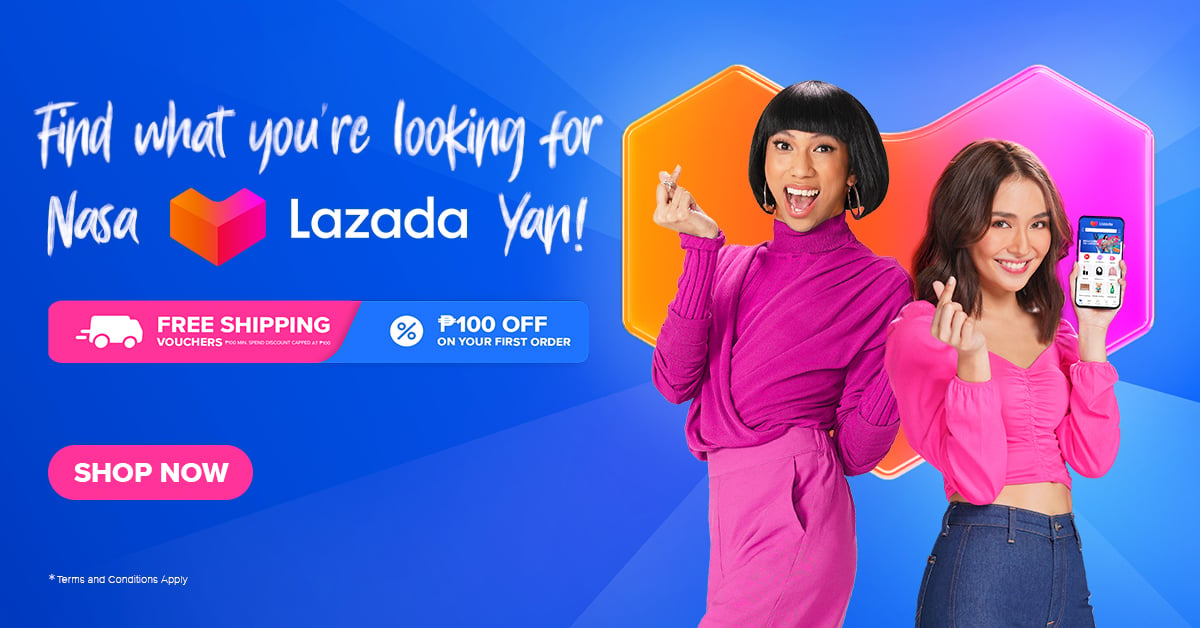 7. Second Highest Point
Before it was dethroned in 2019, this spot in Cattubo, Atok has been known as the point with the highest elevation in the Philippine Highway System. The highest point of this highway, known as the "Halsema Summit," is situated at an elevation of approximately 2,255 meters (7,400 feet) above sea level. At the highest point of Halsema Highway, there is a marker commemorating the location, and visitors can stop to take photos and enjoy the panoramic views of the surrounding mountains. In 2019, the Department of Public Works and Highways has announced that a new highest point has been identified, which is located in Tinoc, Ifugao. It is found particularly along the Kiangan-Tinoc-Buguias Road.
8. Mt. Olis Viewpoint
Over the years, we've had the privilege of visiting Atok multiple times, even before the pandemic struck. During these visits, we've witnessed the remarkable progress that has taken place in the area since Atok embraced tourism. One notable development is the Mt. Olis Viewpoint, situated at an impressive elevation of approximately 2740 meters above sea level. Although it requires a bit of a hike, this tourist attraction holds significant historical value due to its geographic location. As the owner revealed, it served as a lookout point for Japanese soldiers during World War II, offering them a strategic advantage with its panoramic 360-degree view, allowing them to spot any approaching enemies more easily. Interestingly, the mountain was named Mt. Olis after the native term for parrots, as these colorful birds often gather and flutter around its slopes, adding an extra touch of natural beauty to the area.
Location

Entrance Fee

Adults (11-59 y/o): Php 100.00
Exploring the magnificent municipality of Atok, Benguet in just one day is an impossible task, as this gem is brimming with countless attractions. To assist you in planning your visit, we have curated a comprehensive list of accommodations in Atok.

If you are jumping off from Baguio City for a day tour, here are some links to help you choose according to your budget and preferences:
9. Mt. Timbak
Atok offers a lot of adventurous spots for tourists who love to explore the great outdoors. One of the must-visit places is Mount Timbak, which stands at 2,717 meters above sea level. It is the third-highest mountain in Luzon and is known for its picturesque view of the sunrise and sunset.
For this, it is recommended to hire a ride because the drive going there is a bit tricky for those who are not used to the terrains. The hike to the summit is relatively easy, with established trails and marked paths. The trek to the top will take around an hour or two, depending on your pace. Once you reach the peak, you will be rewarded with a breathtaking 360-degree view of the surrounding mountains and farmlands.
Location

Entrance Fee

Adults (11-59 y/o): Php 50.00
11. Hidden Garden
Tucked away from the town proper of Atok, Benguet, the Hidden Garden stands as a testament to tranquility and natural beauty. This enchanting attraction, adorned with a mesmerizing collection of meticulously crafted Cypress bonsai trees, is a true hidden gem deserving of its name. 
As you step into this Japanese-inspired mini garden, a sense of serenity washes over you. The carefully designed landscape invites visitors to explore its hidden corners, where every turn reveals a new marvel. Don't miss the opportunity to embark on the Jerry's Trail, a charming pathway that winds through the lush greenery, offering glimpses of delicate flowers and delicate flora along the way.
Whether you are a bonsai enthusiast or simply seeking a peaceful escape, the Hidden Garden in Atok promises an unforgettable experience, leaving you with cherished memories of this hidden getaway.
Location

Km 54, Halsema Highway, Tulodan, Cattubo, Atok,

 Benguet

Entrance Fee

Adults (11-59 y/o): Php 100.00
12. Burton's Cabin & Yard (NEW)
Burton's Cabin and Yard, doesn't just showcase flowers. It also showcases the view of Atok's rich landscape. The cabin is also available for transient for those who want to wake up to Atok's vibrant mornings.
Location

Englandad Paoay, Atok, Benguet

Entrance Fee


 

 Adult: P100
 Kids ages 8–12: P50
Kids ages 7 and below: FREE
In the captivating town of Atok, succulent and cactus enthusiasts are in for a treat with its extraordinary tourist spots. The following attractions are for those who would like to satisfy their plantita/plantito heart and check the variety of succulents.
13. Pickle Thorn Garden
Just a few-minute drive from the Tourism Office, along the highway is the Pickle Thorn Garden, a mini ambiance garden that houses different kinds of succulents for visitors to adore and take pictures of. 
Location

Entrance Fee

Adults (11-59 y/o): Php 50.00
14. Merlyn's Garden
Hidden in plain sight in the middle of the town proper is another garden called Merlyn's Garden. This dainty farm may look like a small garden at first but once you go inside, you will be greeted by a giant agave centerpiece and different types of succulents ranging from minute to big.
Location

Sayangan, Paoay, Atok, Benguet

Entrance Fee

Adults (11-59 y/o): Php 50.00
15. Tayao Gardens
If the two-hour drive from Baguio City feels a bit daunting, fret not, for you can still revel in the captivating beauty of Atok at Tayao Gardens. Situated shortly after crossing the Tublay-Atok boundary, this miniature sanctuary celebrates the allure of succulents. Delicate and resilient, these succulents embellish the gardens, accompanied by charming miniature figurines that further enhance the enchanting atmosphere. As you meander through the gardens, you'll discover inviting wooden decks and chairs, perfect for soaking in the awe-inspiring vistas of the majestic Cordillera mountains. 
Don't forget to capture the picturesque scenes with your camera, creating lasting memories of this haven. Tayao Gardens offers a respite from the bustling city life, allowing you to immerse yourself in the serenity of nature's exquisite beauty, all within easy reach.
Location

Km. 24, Halsema Highway, Atok, Benguet

Entrance Fee
Here are the different tour packages currently offered by Atok Tourism Office. For more questions and customized tours, you may contact them through their 
Facebook Page
 or visit them once you reach Atok.
If you opt to use your own cars for the tour, you may do so and only pay for the Php 500 tour guide fee, environmental fee, and the entrance fees for each attraction. However, since some of the terrains are rugged and not for the weak-hearted, we recommend renting a tamaraw FX. We did this when we went hiking at Mt. Timbak.
Are you ready to discover the unparalleled beauty of Atok? With its stunning mountain landscapes, captivating hiking trails, and rich cultural heritage, Atok offers an unforgettable experience for every traveler. Whether you're an adventure seeker, a nature enthusiast, or someone looking to immerse themselves in the local culture and just want to go on a social media detox, Atok has something special in store for you. So, pack your bags, embark on an incredible journey, and get ready to create lasting memories in this hidden gem of Benguet. Are you ready to explore Atok's breathtaking wonders?
How do you feel about this?