COVID-19
La Trinidad Benguet General Community Quarantine Guidelines
As stated in the Inter-Agency Task Force (IATF) Resolution No. 35, the entire region of Cordillera will transition to General Community Quarantine (GCQ) starting May 16, 2020.
Today, the municipality of La Trinidad, Benguet has released its Localized GCQ Guidelines which will be implemented starting Monday, May 18, 2020.

La Trinidad Localized GCQ Guidelines
Here are the localized General Community Quarantine (GCQ) Guidelines to be implemented in La Trinidad, Benguet starting May 18, 2020.
Persons Not Allowed to Go Out under GCQ in La Trinidad, Benguet
Persons ages 20 years old and below and those 60 years old and above are not allowed to leave their homes, including those with immuno-deficiency, co-morbidities/health risks, and pregnant women.
Exception:
When obtaining essential goods and services, please secure a CERTIFICATION from your barangay.
Number Coding Scheme under GCQ in La Trinidad, Benguet
The number coding scheme will still be in effect in La Trinidad, Benguet which will also apply to Authorized Persons Outside Residence (APOR) with private vehicles.
Implementation of Curfew under GCQ in La Trinidad, Benguet
La Trinidad, Benguet will continue to implement a 24-hour curfew.
Furthermore, violators of the said curfew will be apprehended and penalized in accordance with Municipal Ordinance No. 04-2020.
Ordinance No. 4-2020
Municipal Ordinance No. 4-2020 mandates wearing face masks in public places and conveyances as a measure to prevent person-to-person transmission or the spread of infectious diseases or viruses under regulation during a state of public health emergency and/or calamity in the Municipality of La Trinidad, Benguet.
Violators of the said ordinance will be penalized as follows:
| | |
| --- | --- |
| First Offense | A fine of Php 500.00 |
| Second Offense | A fine of Php 1,000.00 or imprisonment for three days, or both at the discretion of the court |
| Third Offense | A fine of Php 1,500.00 or imprisonment for five days, or both at the discretion of the court |
Minimum Public Health Standards
Mandatory use of face masks. (Violators will be penalized in accordance with Municipal Ordinance Number 04-2020)
Adherence of all establishments to the Guidelines on Sanitation, Disinfecting, Physical Distancing, etc.
Strictly no wearing of shorts, slippers, sandals, and sando in public places
Liquor Ban is still in effect
No SMOKING. (Violators will be penalized in accordance with Municipal Ordinance Number 08-2014)
No spitting of momma in public places. (Violators will be penalized in accordance with Municipal Ordinance Number 33-2018.)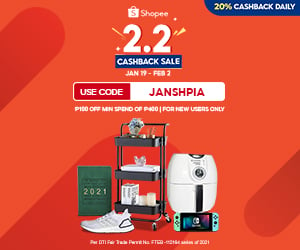 General Safety Protocols
No mask, no entry in all establishments
Frequent sanitation and handwashing
Avoid touching surfaces and face
Stricter protocols for high-risk occupations, industries, and spaces
Social distancing (at least one meter apart)
Re-configured workspaces
Markers in public spaces
No work if showing symptoms
Market Day Schedule under GCQ in La Trinidad, Benguet
La Trinidad, Benguet will continue to implement the same market schedule which starts from 8:00 AM to 6:00 PM.
In line with this, color-coded market pass slips for barangays will be used.
NOTE: Residents should stay at home on Sundays.
Market Schedule for La Trinidad Residents
SCHEDULE

BARANGAYS

Monday

Pico

Bineng

Tuesday

Balili 

Alno

Wednesday

Poblacion

Beckel

Cruz

Thursday

Tawang

Alapang

Shilan

Friday

Puguis

Bahong

Wangal

Saturday

Betag

Ambiong

Lubas

Sunday

No Market Period. Everyone must stay at home.
No Mass Gatherings
Weddings
Church Activities
Wakes/Burials (immediate families only)
Assemblies or any similar crowd-drawing activities

Running/Jogging and Zuma are not allowed.
Sports activities
Tourism activities
Public Transportation
As per LTFRB guidelines, PUV operators shall first secure a special permit at LTFRB before operations. Hence, there is no assurance of public transportation on May 18 not unless operators secure their permit.
Physical/social distancing and the use of facemask is mandatory.

Passenger-violator shall be apprehended.
Driver-violators shall stop his operation and be penalized.

Shuttle services shall be provided by companies and agencies to cater to their employees.
Additional guidelines will be posted ASAP.
Construction (public and private)
All construction works shall comply first with the Department Order No. 25 from DPWH (Construction Safety Guidelines for the implementation of all DPWH Infrastructure Projects during the COVID-9 Public Health Crisis) before starting/resuming with their projects.
All MINOR house repairs and maintenance are allowed.
Businesses Allowed to Operate Under GCQ in La Trinidad, Benguet
Here is the list of businesses allowed to operate under GCQ in La Trinidad, Benguet from Monday to Saturday, 8:00 AM to 6:00 PM only starting May 18, 2020.
LVTP, BAPTC, and other Private Vegetable Trading Areas
Sari-Sari stores
Food Establishments (Delivery and Take-out only)
Grocery stores, supermarkets, public markets, talipapas, convenience stores
Medical and dental clinics (Appointments only, no walk-ins)
Pet shops
Agricultural stores (supplies, inputs, etc.)
Laundry shops (drop, pick and go)
Water refilling stations
Logistic Service Providers
Hardware Stores
Construction Supplies and Aggregates
Repair shops for motor vehicles (drop, pick and go)
Auto Supplies and Accessories
Office and School Supplies
Gadget Stores
Electronic and Power Supplies
Iron and Wood Works
Motorcycle and Bicycle Shops
Glass and Aluminum Supplies
Delivery Services
Funeral Services
Barbershops and Parlors

FOR HAIRCUT ONLY.
No manicure, pedicure, and other hair treatments.
Service providers shall wear mask, gloves and disinfect tools after use.

La trinidad Public Market

Meat and Fish Sections
Vegetable and Fruits
Sari-sari and Groceries

Cutflowers and Ornamental Shop

Odd Number Stalls (MWF)
Even Number Stalls (TTHS)

Printing Press
Food Processing and manufacturing centers
Souvenir shops (Food items only)
Dry goods
Online Sellers

Must have business permit from the LGU-La Trinidad.
DTI Registration is not a business permit.

Errand riders/delivery boys must secure a travel pass from the Mayor's Office.

The Fee to be collected is still under discussion.
NOTE: Business Establishments allowed to open WILL ONLY CATER TO CLIENTS/CUSTOMERS ON THEIR SCHEDULED MARKET DAY ONLY.
NOT ALLOWED TO OPERATE
Stores that sell second-hand items: Wagwagan and Surplus Shop
Computer Shops
Ambulant Vendors
Furniture Shops
Gyms/Fitness Studios and sports facilities
Karaoke bars, comedy bars, pub, beerhouse, bars, etc.
Kids Amusement Industries
Toy stores, playgrounds, playroom, rides
Tourist destinations
Travel Agencies, tour operations, reservations, and related activities
Gambling and betting such as but not limited to cockfighting, casinos, and the like
Personal Care Services such as massage parlors, sauna bath establishments, facial care, foot spa
Any other amusement, leisure, gaming and tourism establishments that promote mass gathering
Municipal of La Trinidad COVID-19 Hotline Numbers
RHU COVID Hotline Numbers:
Operations Center:

0920 729 6516 / 0966 917 8342 / 0910 303 8200

Mayor's Office:

422 5621 / 422 2601 / 0921 463 8342

MDRRMC:
La Trinidad Municipal Police Station:
La Trinidad Fire Station:

422 1131 / 0910 320 7446 / 0977 675 0736
SOURCE: LGU-La Trinidad
RELATED: Sectors Allowed to Operate under ECQ, Modified ECQ, and GCQ Areas
How do you feel about this?