Baguio City News
Are Tourists Allowed in Baguio City During GCQ? "Technically Bawal Pa," Says Mayor Magalong, However
In an interview conducted by ANC which was published today (Tuesday), February 2, 2021, Baguio City Mayor Benjamin Magalong made mention that they are waiting for the decision of the Department of Tourism (DOT) to determine whether or not the city could accept tourists while it is under the General Community Quarantine (GCQ).
Baguio City Mayor Benjamin Magalong bared that they have already written to Tourism Chief Bernadette Romulo-Puyat requesting to allow limited tourists in Baguio City. "During GCQ talagang bawal ang tourists, but you can appeal. We just wrote Secretary Berna and they are now deliberating on it… para maka-accept kami," said the mayor.
During the interview, Mayor Magalong was asked if tourists are allowed in the City of Baguio during GCQ. "Pwede na ba ang turista under GCQ or hindi pa determined?" asked ANC.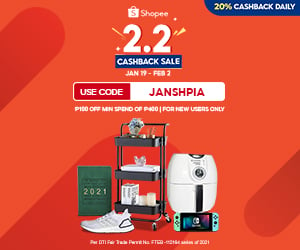 "Technically bawal pa," the mayor replied, answering the said question.
"Hintayin muna namin 'yung approval ng Department of Tourism. And they will endorse that to IATF (Inter-Agency Task Force) kung puwede kaming tumanggap, such the case na ginawa sa Batangas," the mayor further explained.
However, the Mayor Magalong clarified that essential travels (those who have official business, returning residents, etc.) are allowed in City of Baguio.
Related Articles:
UPDATE:
Watch the Interview with Mayor Magalong
Here is the video of ANC's interview with Baguio City Mayor Benjamin Magalong as published earlier today on their official YouTube channel. Watch the video first hand to catch more details.

Related Articles:
For More News and Updates
Looking for more news and updates? Feel free to explore our BCG website and our official Facebook page. You may also check out our official BCG YouTube channel to catch a variety of video content.
Source: ANC| Official YouTube Channel
How do you feel about this?